I have been making these Easy Yoghurt Bread Rolls for good few years now and they never disappoint. I usually go through phases with these, making them almost every day only to stop for a while. Too much of a good thing I guess. 🙂
The great thing about these rolls is that they are oh so light and delicious. They also keep their freshness for good couple of days. This way you can enjoy them for longer although in our house they are usually gone the day they're baked!

In case you don't eat a lot of bread, they also freeze well. Simply take them out of the freezer couple of hours before you need them and they will thaw nicely in room temperature. If you are in a hurry, simply slice them in half before freezing and pop in your toaster straight from the freezer for delicious and quick brekkie/lunch.
These soft and almost sweet tasting rolls are perfect as part of your weekend breakfast. They go oh so beautifully well with any jam, honey or my orange marmalade but also simply buttered with the side of scrambled eggs and a slice of smoked salmon. You know my choice of Sunday brekkie now. 🙂 Any filling sweet or savoury goes well with these Easy Yoghurt Bread Rolls so don't let your imagination stop there and use whatever you fancy.
You can even use them for burgers. Try them with my vegan Portobello Mushroom Burgers with Caramelised Onions, yum!
Recipe Credit Moje Wypieki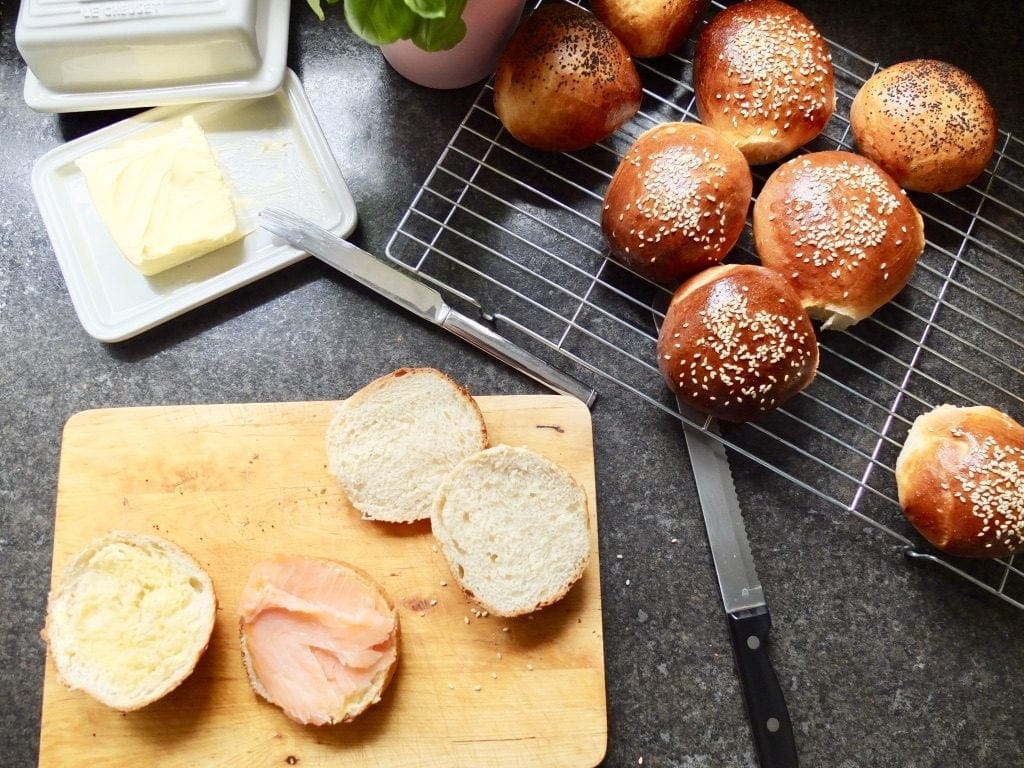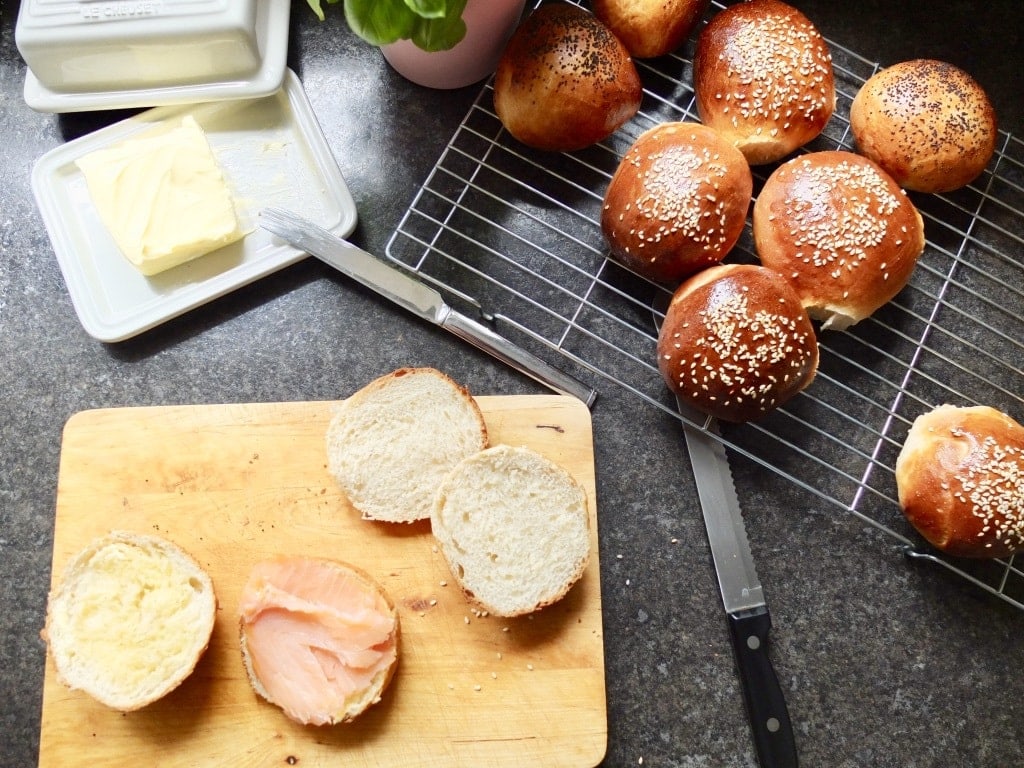 📋 Recipe
Easy Yoghurt Bread Rolls
Ingredients
500

g

bread flour

1

tablespoon

sugar

caster or granulated

1.5

teaspoon

salt

7

g

1 sachet dried yeast

200

g

natural yoghurt

regular type or Greek

120

ml

milk

1

egg

60

g

unsalted butter

softened

Additionally you will need 1 egg

lightly beaten for brushing your rolls with before baking and seeds of your choice (sesame, pumpkin, poppy etc.).
Instructions
All ingredients should be at room temperature. Milk should be ever so slightly warmed up in the microwave as that will help to activate the yeast.

Put all ingredients in the bowl of your food processor. Make sure you put yeast and sugar on a different side of the bowl to salt initially as salt "kills" the yeast.

Knead using the hook attachment of your food processor or by hand until the dough is springy to the touch and no longer sticky. You shouldn't have to add any more flour but if you do make sure it is very little if you don't want your rolls to come out heavy.

Place your dough in a bowl, cover with clean tea towel and let it prove (rest) until it doubled in size (approx 1.5hrs)

Deflate proved dough with a good punch and divide it into 12 roughly equal pieces.

Shape into rolls and place on prepared baking sheet or two lined with baking paper.

Cover with clean tea towel again and let the rolls rest to plump up a bit for about 40 minutes.

Preheat the oven to 200C.

Once rolls had their second prove, brush them gently with beaten egg and sprinkle your seeds of choice.

Bake for 12-15 minutes until nice and brown and sound hollow when tapped on the bottom.

Let them cool and enjoy with your choice of filling!
Some more bread recipes you might want to try
Easy Wholemeal Bread Recipe (No Knead)
Easy White Sandwich Bread (Soft-Crust)
If you are into baking why not trying some of my super tasty and really easy sweet bakes like this Wholesome Banana Bread or perhaps slightly different Nutty Pumpkin & Banana Bread with Chocolate Chips? They are consistently popular in our house and also on the blog. 🙂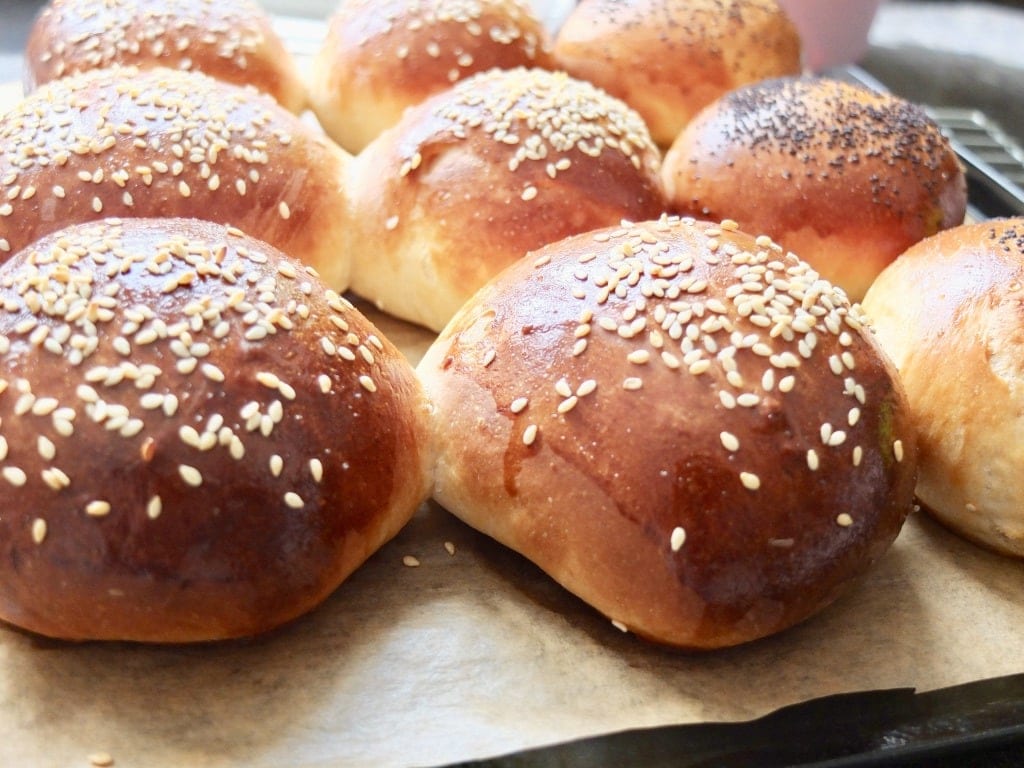 Have you tried my Easy Yoghurt Bread Rolls? Leave a comment at the bottom of this post, I love reading them!
If you don't want to miss new recipes and updates from me make sure to subscribe to new recipe alerts in the top right corner of this page or come and say hello over on my Facebook page, Twitter or Instagram
Pin For Later!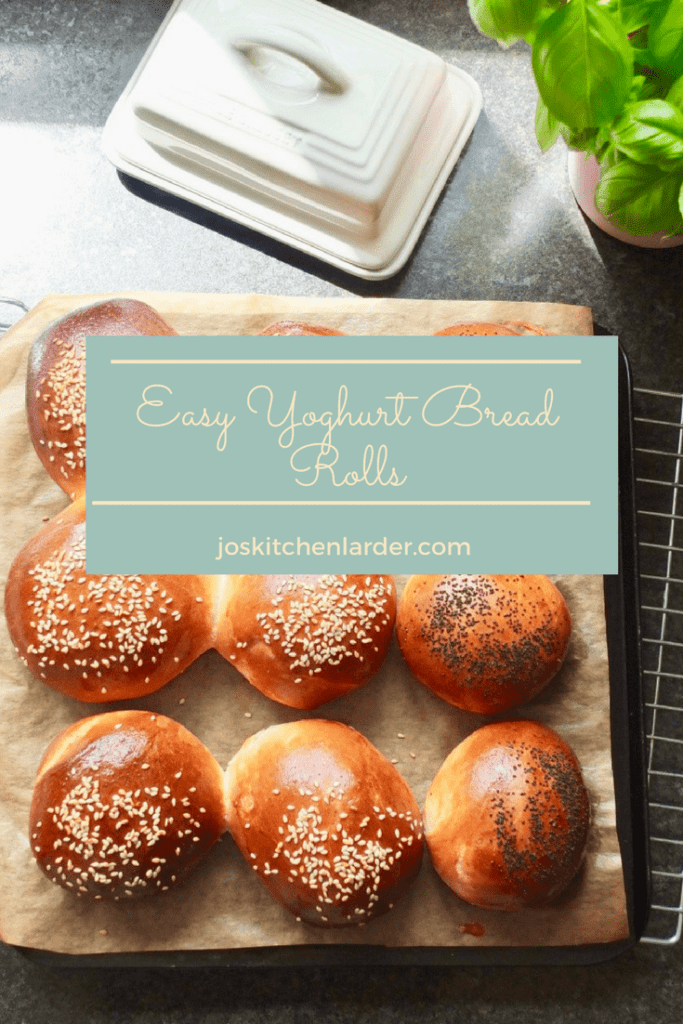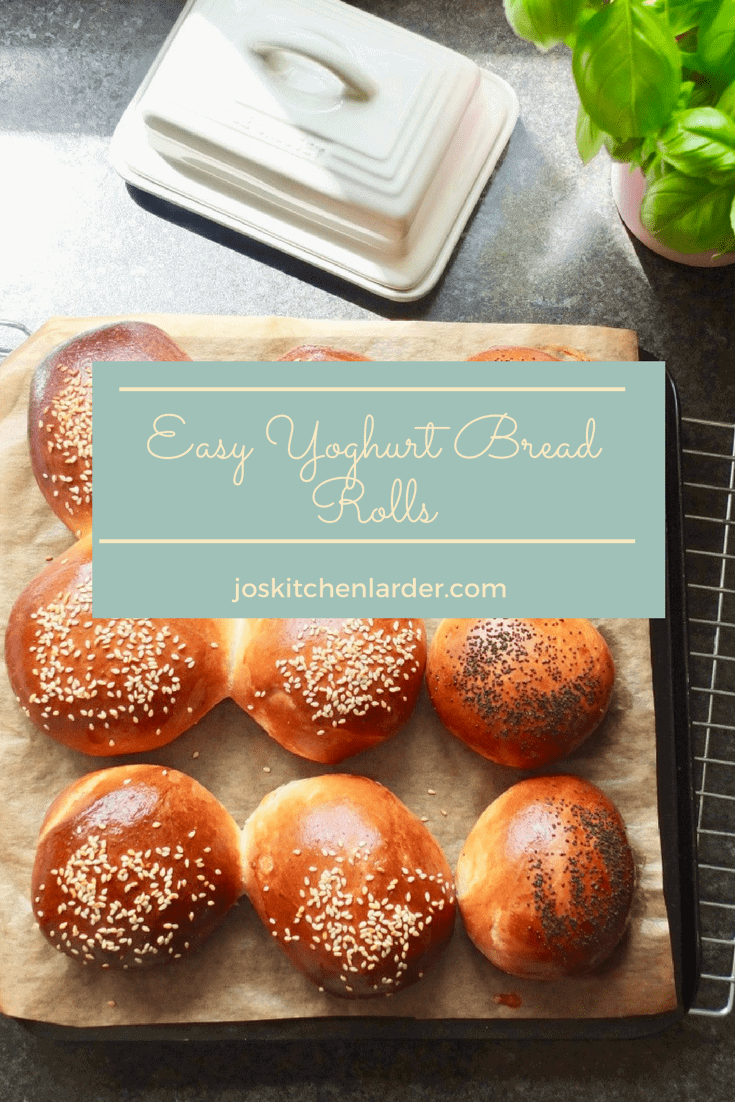 I'm linking my Easy Yoghurt Bread Rolls recipe with the following pages:
Cook Blog Share hosted this week by Monika at Everyday Healthy Recipes
Bake of the Week hosted by Helen at Casa Costello and Jenny at Mummy Mishaps
CookOnceEatTwice hosted by Corina at Searching for Spice