Welcome to July 2019 #BakingCrumbs Linky featuring 4 Summer Berries Bakes! July is upon us and who could resist fresh, seasonal & juicy berries? This month's round-up highlights delicious bakes you can use your berries in!
Here we are in July and it looks like Summer has finally decided to make an appearance! With last weekend's record temperatures June's round-up of Summer Berries Bakes seemed rather fit too! Not to mention Wimbledon season and two of the bakes containing Pimms! I hope I got your attention!?
Thank you to all who linked up your recipes during the month of June over at Jenny's Apply To Face Blog! If you still haven't had a chance to check out last month's 4 Cute Cupcake Recipes round-up please do so as there are some lovely recipes to drool over.
You've linked up plenty of yummies last month!
There were some lovely loaves:
I loved Jacqui's (Only Crumbs Remain) post on How to Make Perfect Victoria Sandwich with lots of super helpful tips which will make the Victoria Sandwich expert out of you!
There were some delicious Chewy Triple Chunk Cookies from Hannah (Crunch & Cream) and Gluten-Free Chocolate Crinkle Cookies from Kate (Gluten Free Alchemist).
For another gluten and dairy free super fun delight check out Rebecca's (Glutarama) Rice Crispy Treats – Delicious Chocolate Coated Doughnuts .
I haven't baked anything new last month but gave my Double Chocolate Pavlova with Nutella Cream much needed revamp with new photos and plenty of tips too.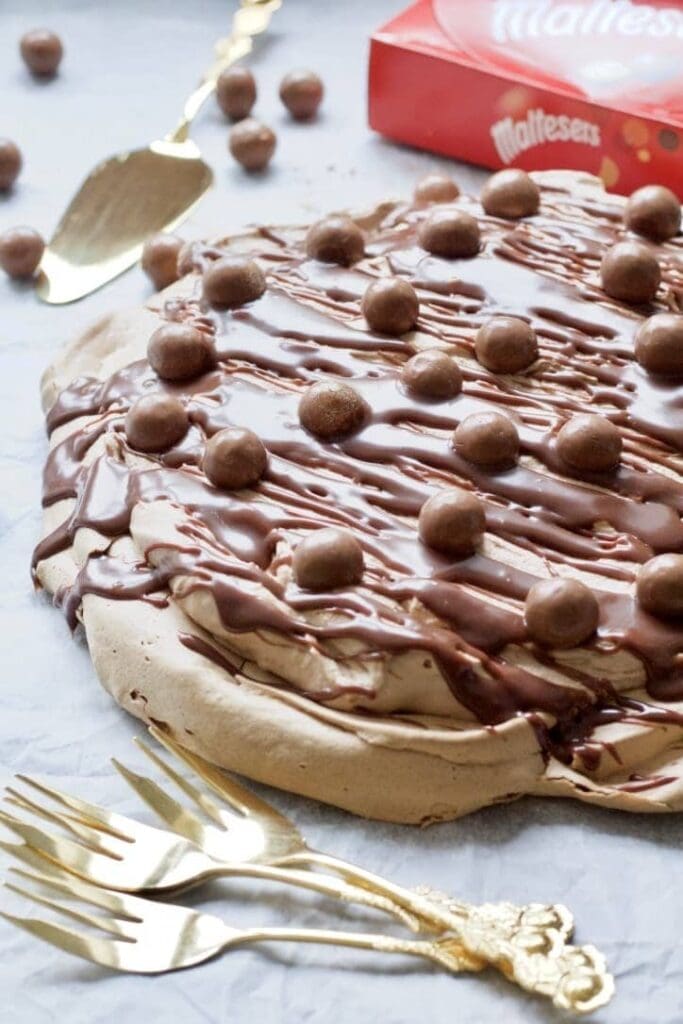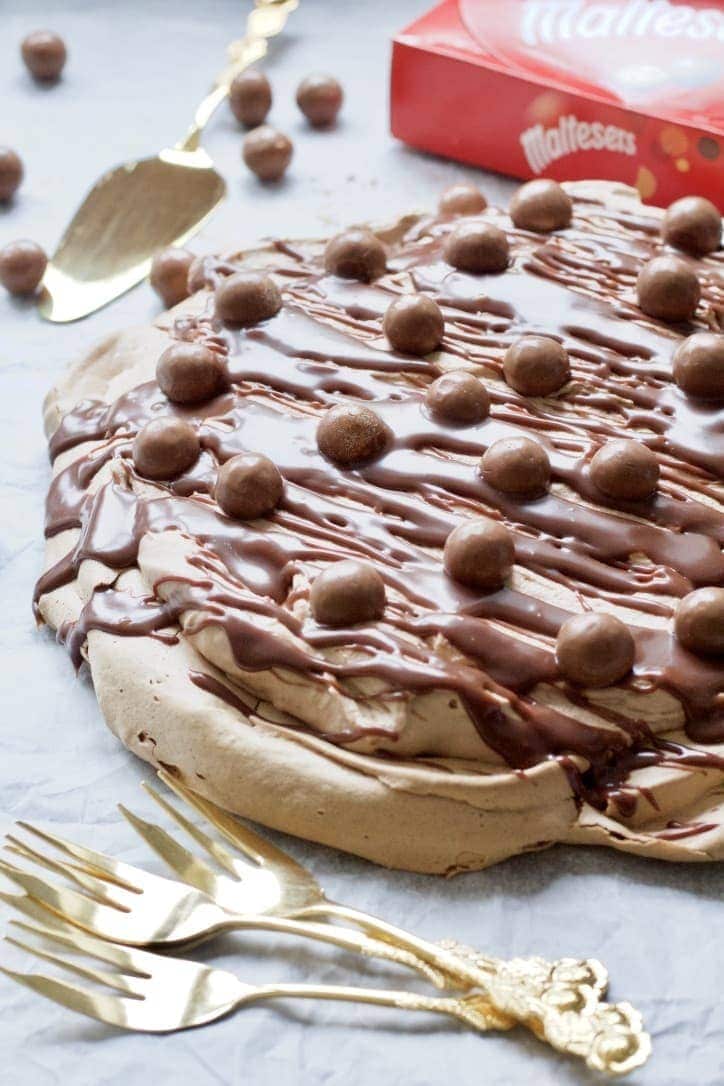 NOW… ONTO THIS MONTH'S 4 SUMMER BERRIES BAKES
PIMM'S CUPCAKES
Cat's (Curly's Cooking) Pimm's Cupcakes are what Summer is all about! With Pimms both in the cupcakes and buttercream you are getting your money worth in terms of flavour and cute strawberry, orange and mint decoration will trick you into thinking you are having an actual glass of Pimms!
PIMMS SUMMER FRUIT TARTS
Lou's (Crumbs & Corkscrews) Pimms Summer Fruit Tarts are packed full of strawberries, raspberries and all sorts of berries soaked in a bit of Pimms! With perfect sweet shortcrust pastry cases (no soggy bottoms here) and cream filling flavoured with a touch of Pimms as well, these are perfect Summer delights right there! Let's raise our glasses… or tarts rather! Yum!
RASPBERRY CREAM SPONGE CAKE WITH LEMON VERBENA
This gorgeous Raspberry Cream Sponge Cake from Choclette (Tin and Thyme) would make a perfect garden party treat. Sponges are scented by lemon verbena leaves for that gentle citrus vibe and sandwiched together with crushed raspberries and rose syrup flavoured cream! Not only pretty but oh so sophisticated!
STRAWBERRY TART – DANISH STYLE
Clare's (Easy Peasy Lemon Squeezy) Strawberry Tart looks too pretty to eat! This Danish style tart surprises you with different layers of textures and flavours starting with shortcake base, marzipan filling, chocolate, cream and finally strawberries! Soo good!
WHAT I RECREATED IN JO'S KITCHEN LARDER LAST MONTH?
This month decision making was out of my hands as my boys unanimously decided to go with Helen's (Cooking with My Kids) Chocolate Fork Biscuits. We decided very last minute that we would go camping last weekend and needed a treat that would be super quick to make and one kids could be in charge of preparing. These melt in the mouth biccies fitted the bill perfectly, and lasted all of a single evening of our camping expedition. You know what all that fresh air does to you… Between four of us they were devoured in one sitting!
I also have to mention Choclette's (Tin and Thyme) Matcha Madeleines – Green Tea & Lemon Sponges which are on my list to bake in the next couple of weeks! If you are a newbie to baking with matcha then you must head over to Choclette's blog as she has kindly provided lots of helpful info regarding type of matcha you'd want to use, its health benefits and other useful info! Thank you Choclette!
NOW ONTO JULY'S #BAKINGCRUMBS LINKY.
IF YOU'VE GOT A BAKE TO SHARE, JOIN IN WITH #BAKINGCRUMBS!
Baking Crumbs is for all of those sweet and savoury bakes, where there's the potential for crumbs! Pies and pastries, cookies and flapjacks, cakes and cupcakes, brownies, meringues……..
HERE'S HOW TO JOIN IN:
Please include a link to this post on Jo's Kitchen Larder and also a link to Apply To Face Blog. Please, please, please include a link to both of us! Running a linky is really time consuming and we both put a lot of work every month into commenting on and sharing your delicious recipes! Thank you lots!
We decided to do away with the badge you needed code for as it was proving quite problematic. You are welcome to still use the image for the linky if you want though although it is not essential.
Link up to 3 new bakes with a clear image, using the linky below. (Feel free to contact me if you have any problems doing so).
Where applicable include the source of the recipe, though do use your own photos.
Join me in making this a great baking community by sharing the blogging and baking love! Do spend some time commenting on, sharing, and yumming those bakes which catch your eye using the #BakingCrumbs hashtag so people know where you've come from!
Feel free to Tweet us @JoKitchenLarder and @applytofaceblog using the hashtag #BakingCrumbs and we will re-tweet all those that we see.
And why not use the hashtag #BakingCrumbs on Instagram too!
You're also invited to join the Official Baking Crumbs Linky pinterest group board! Just drop me a note and I'll get you added to the board!
And why not join the Baking Crumbs FaceBook group too, and share your love of baking with other like minded people
Please note, by linking up you are giving myself and Jenny permission to use your photograph in the round up and on social media too.
WHAT YOU CAN EXPECT FROM JENNY & MYSELF:
We will both be commenting on all of the bakes entered into the #BakingCrumbs linky. We will also be sharing your delicious bakes on Twitter, as well as Pinning and Yumming them (where there is a 'Yum' button)! At the start of each subsequent month (usually on the 1st) either Jenny or myself will share a 'highlight' round up, as well as highlighting what we were tempted to recreate in our own kitchen that month.
You are invited to the Inlinkz link party!
Pin 4 Summer Berries Bakes For Later!
MAKE SURE YOU STAY UP TO DATE WITH ALL THE LATEST RECIPES FROM JO'S KITCHEN LARDER